January 17, 2021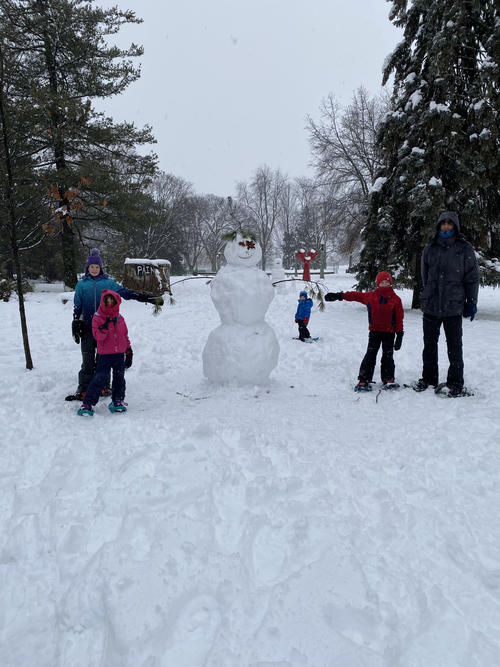 It's the best snowman weather we've had in years.
We went snowshoeing at Commissioner's park and when we arrived we discovered that people had built many, many snowmen - some of them nearly professional quality sculptures. We took a few photos of our favourites and of course we had to add our own.
Matthew and Elizabeth made a snow elephant, Amelia made a snow unicorn and Michael made a blob.
In the afternoon we climbed the snow mountain at Glebe high school, worked on the entrance to our igloo at bit and then Daddy introduced Matthew and Elizabeth to Dungeon Master. Dungeon Master is one of the first role playing video games featuring a pseudo 3D first person perspective, published in 1987. They thought it was interesting but strange. They had some challenges with the user interface, finding it hard to use the mouse and the keyboard at the same time especially with monsters attacking them.
You might also like
- River Oak
(0.338896)
- Virtual School: Week 18
(0.33801)
- Skating
(0.324879)
- Lac des Loups
(0.324713)
- Virtual School: Week 17
(0.324455)
All