January 8, 2021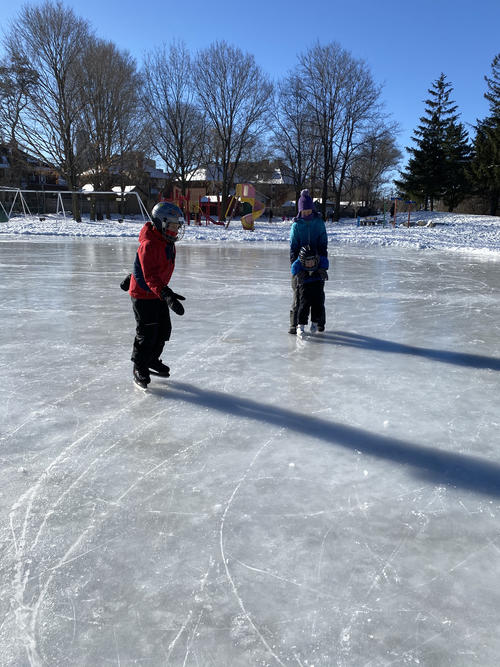 It was an abbreviated week with much Christmas so I didn't really do much in the way of kindergarten stations this week.
I pulled out the cotton balls to play with and we had much lego lying around so along with books that's mostly what Amelia and Michael played with during their downtime.
In fact this week featured a LOT of lego and not a ton of school...
We went to check out the rink at Glebe Memorial which seemed to be ready for skating. Unfortunately the rink operators are apparently technically challenged and it isn't actually open although there were no signs and the online database suggested it was. One of the rink volunteers came out to find out if the ice was actually good. He told us the kids were welcome to skate ("we love your enthusiasm"), but gave the kids the distinct impression that I had goofed and asked that I stay off the ice because he was worried I was too heavy and would mess up their ice. Elizabeth pretty much stopped skating immediately, though she did help Michael skate around a bit first. At least everyone had fun playing in the park. We'll go back another day.
You might also like
- River Oak
(0.394937)
- Virtual Piano Recital
(0.38615)
- 12 Days of Christmas: New Year's Eve
(0.384328)
- Virtual School: Week 18
(0.383271)
- Matthew's first skating class
(0.382159)
All