February 6, 2021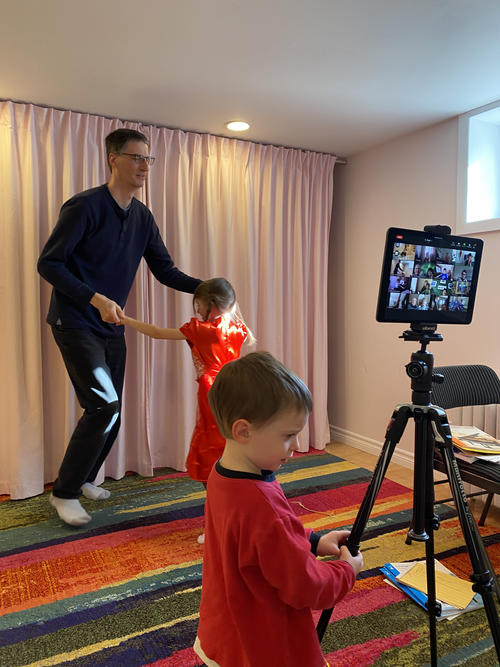 It was time for another virtual piano recital.

Matthew played Relay Race, a piece in 6/8 that he was quite taken with. He was obviously nervous because he didn't quite manage to keep the tempo. Not his best effort but he played with his typical confidence so it probably wasn't too noticeable for those who don't know the piece!
Amelia was nervous too. She opted to play Here we go round the Mulberry bush, which is her current favourite. She does better with someone pointing (and hiding her hands!) but even in class she really hates it if it looks like she needs help. She was very proud and happy to see all the people who came to watch her recital - even if it was virtual!
The virtual recital was quite similar to our real recitals, except that instead of a rhythm ensemble to start out the recital we had a music quiz. Then the students played with breaks for a little singing and dancing. Great fun was had by all. Elizabeth says she quite enjoys recitals now that she doesn't have to participate.
You might also like
- Piano Recital
(0.394509)
- Music Recital
(0.370992)
- Smiley Face Pancakes
(0.358273)
- Spring recital
(0.35426)
- Grading for a brown belt
(0.353881)
All