January 10, 2021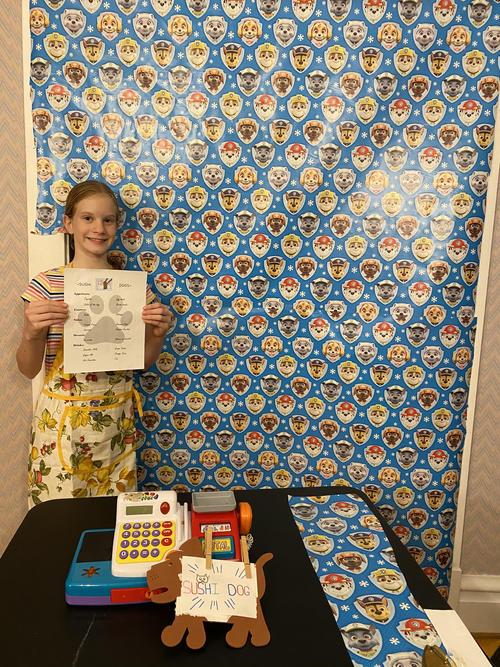 Michael wanted to go to a restaurant that had sushi and hotdogs for his birthday, and one advantage of pandemic-style home restaurants is that such things can be accommodated.
We experimented with a new special menu to help the poor waiter keep track. Actually his reading has meanwhile improved quite a bit. Elizabeth would like me to point out that some words are spelled phonetically as a reading aid and not because she can't spell.
It's winter, so we welcomed our guests to the front door. This was only acceptable because we also modified our front entrance to be "special" with the use of a very large piece of wrapping paper gifted to us from our local buy nothing group (afterwards we folded it up and passed it on).
You might also like
- Quilt Show
(0.332855)
- Summer school jul 13-17 Circus week
(0.328407)
- Garden
(0.327785)
- Pie Day #3
(0.325626)
- Pedal bike
(0.324921)
All