January 10, 2021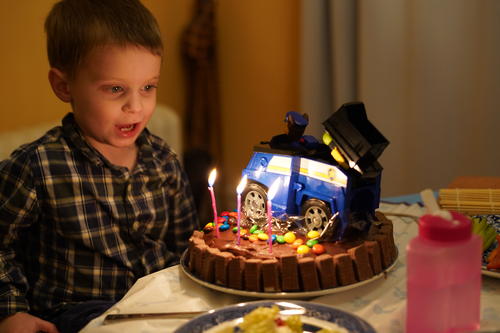 Michael wanted a Paw Patrol birthday theme so I asked our buy nothing group if anyone had some leftover plates or napkins we could use. Turns out the family that does the nanny share with our neighbours down the street had an entire Paw Patrol birthday party which they were happy to have us use. (Asher also participated in music class in our basement - small world!)
The kids were very impressed by all my decorations and I was very happy to pass them on shortly after the party to someone else who wanted a pandemic party in a box. No balloon bits to worry about for weeks after the party! Those decorations have been used by at least four families in the Glebe to my knowledge.
Anyway, we had candles in the morning, candles at the party and candles at supper but I forgot all about candles at lunch. I don't think anyone felt deprived, probably because after church we are all so hungry that we can't think about anything else until after we've eaten. Michael still has a very hard time blowing out his candles but luckily we are all experts at helping him or we'd probably still be waiting.
He enjoyed talking to family over zoom and opening his presents very much.
You might also like
- Earache
(0.353846)
- Egg Hunt
(0.349673)
- Racoon proofing
(0.345784)
- Music
(0.343942)
- Crachel
(0.343124)
All