February 10, 2021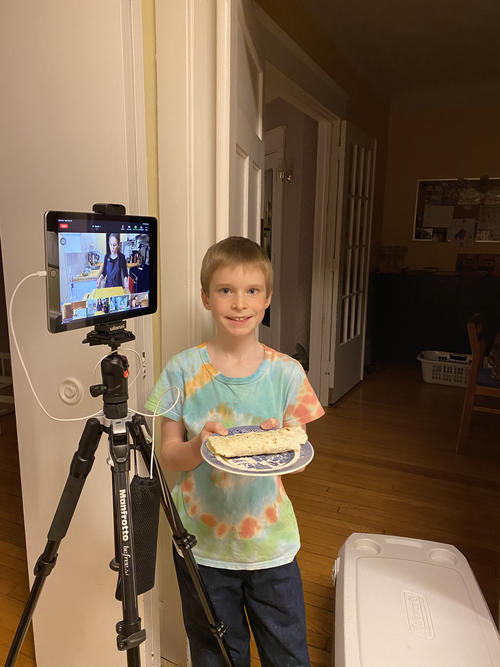 Karate had come up with a plan for progress evaluation which lasted exactly one month and then completely fell apart. This coupled with the new lockdown schedule which conflicted with music or was past bedtime meant that we told Matthew he could take a karate break until things go back to in person.
In the meantime he's doing virtual zumba twice a week with me through KV dance. This week they had a special cooking class as part of the exercise. First we did our regular class, then the whole class made burritos together. Matthew greatly enjoyed making the tortillas although when he made a few more later he mixed up the amount of salt from the salsa and made very very salty tortillas LOL.
He's hoping to do some more regular cooking this month as he enjoys it so much.
You might also like
- Dovercourt
(0.336011)
- End of an Era
(0.331633)
- 16 Months
(0.326788)
- Happy Birthday Uncle Chris!
(0.326648)
- Kindergarten graduation
(0.325959)
All