February 14, 2021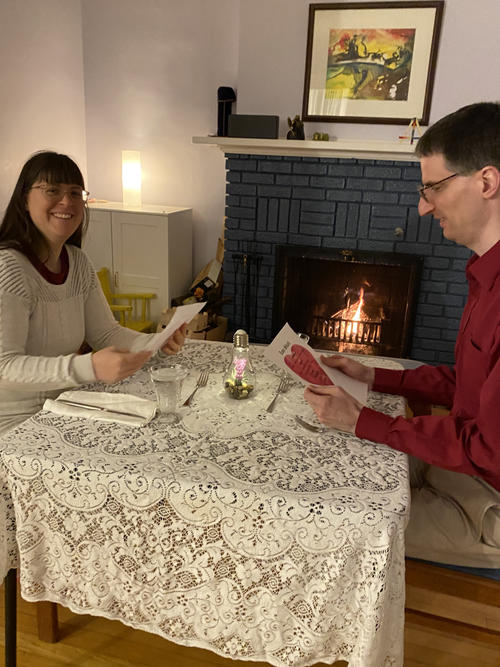 I was inspired to make pancake egg in a baskets for breakfast after skating this morning, which was amusing but more challenging to execute than I thought it would be! The children were duly amused. We wore pink, red and white clothing all day and exchanged many valentines both in paper and food form. Everyone enjoyed our new seasonally appropriate tablecloth!
Although we didn't celebrate a "season of valentine's" like Amelia had assured her teacher we would, there was enough chocolate to keep everyone happy. We played outside and then we played qwirkle. In the evening after the younger two kids were in bed, Elizabeth acted as cook and waiter for a very special restaurant for me and Brendan in front of the fire.
Then she put her brother and herself to bed while we watched a romantic movie.
It was a lovely day.
You might also like
- Matthew is Two!
(0.343179)
- Epiphany Back to School
(0.341142)
- Chicken Block-Block
(0.337662)
- Cooking Class
(0.337571)
- Elizabeth's christmas concert
(0.337559)
All