February 28, 2021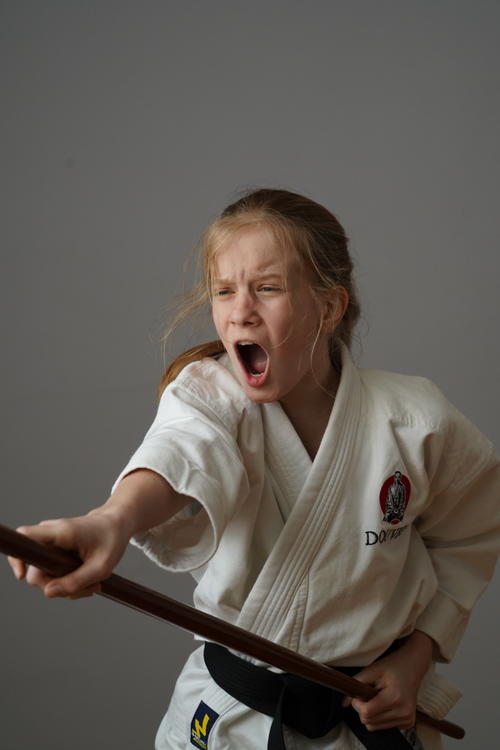 Elizabeth was not amused to discover that there was another karate competition on her birthday weekend and this year it was actually ON her birthday! "Why do people do this!??" she moaned. "I'm going to have the WORST BIRTHDAY EVER!"
We pointed out numerous times that she did not actually have to do a karate tournament on her birthday. She insisted that she wanted to despite the fact that it would totally "ruin" her birthday because she would be too nervous to celebrate. She even double checked to make sure I'd signed her up.
Spoiler: it did not ruin her birthday.
We rearranged the living room and had two different music setups ready in case music sharing was not enabled.
In the morning we gained an hour of practice time when we discovered the tournament was happening in CST and not EST. Elizabeth spent it practicing over zoom with Erika.
The other kids and I were all banished upstairs to watch our makeshift livestream as well as the official other channels to cheer on the rest of the team. Elizabeth's ring was one that wasn't being broadcast live.
Her first event was hard style forms. We were a little surprised that she placed in the bottom set. Brendan got Elizabeth to switch katas for classical forms and it paid off as the judges seemed to like that one better. It was almost as chaotic as a real tournament with teammates competing in three different rings at the same time at one point. Elizabeth was still being scored when Erika was competing, so she took advantage of it being recorded and watched after.
Then we had a break before the weapons categories. She put down two very solid performances for the first two divisions, duly frightening her mother and all our friends and relatives. We were kind of hoping for fourth or better in extreme (there would have been some amusement value in having the complete set). Unfortunately Elizabeth drew third for extreme weapons and first for creative so she had about 30 seconds between divisions. We wondered if she could have asked for a moment because she was exhausted by then and made quite a few errors. Oh well! She was happy with the rest of her results.
Final results?
Hard style forms: Genkaku 5th out of 8 competitors.
Classical forms: Nipaipo 3rd out of 10 competitors.
Traditional weapons: 1st out of 2 competitors.
Extreme weapons: 2nd out of 3 competitors.
Creative weapons: 7th out of 7 competitors.
You might also like
- WKC Worlds
(0.447471)
- WKC Nationals
(0.444646)
- WKC Provincials
(0.427673)
- Nationals
(0.426496)
- Viral Vortex
(0.424115)
All