February 28, 2021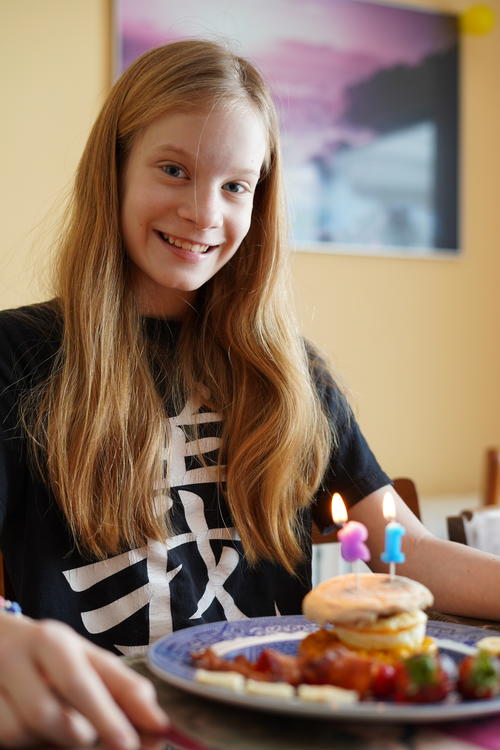 For her twelfth birthday Elizabeth asked for an egg "like at Tim Horton's" for breakfast.
She had pizza for lunch, with TWELVE candles because she told me they probably wouldn't fit. I used banana to avoid serving excessive amounts of wax with her pizza.
We invited Grandma to come join us for supper. At first we were thinking that Elizabeth's restaurant should have a jungle theme. "What would I eat if it was a jungle? Octopus?" said Elizabeth, thus proving perhaps that geography has not been a priority here. She was surprised to find out that we could indeed serve octopus. Ultimately we decided on a greek restaurant (plus taquitos and garlic bread because she just likes them) and to forget about trying to match the menu too closely to the name and decor.
Matthew and I were the "staff" for this particular restaurant. As usual Matthew and Elizabeth wanted to try "everything". Elizabeth put out the flames on the saganaki for the first time.
You might also like
- October Food
(0.331307)
- River Oak
(0.328145)
- 6th birthday party
(0.326667)
- Like riding a bike
(0.325779)
- Christmas
(0.325231)
All