May 27, 2010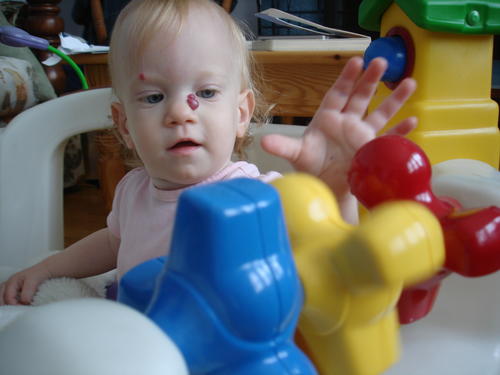 Is Elizabeth a pudding face? Did you know that toddlers used to be called "little pudding heads"? Not because they smear pudding all over their heads, either.
1
On May 30, 2010 at 12:37 pm
Rachel@GraspingforObjectivity
said:
That bowl picture...WOW. :)
2
On June 2, 2010 at 10:22 am
Grandma H.
said:
Priceless!
You might also like
- Small Spaces
(0.246753)
- Happy Dance
(0.238596)
- What's yours is mine and what's mine is yours
(0.236915)
- Photo with the bear day
(0.236434)
- Standing Unassisted
(0.236364)
All