February 11, 2021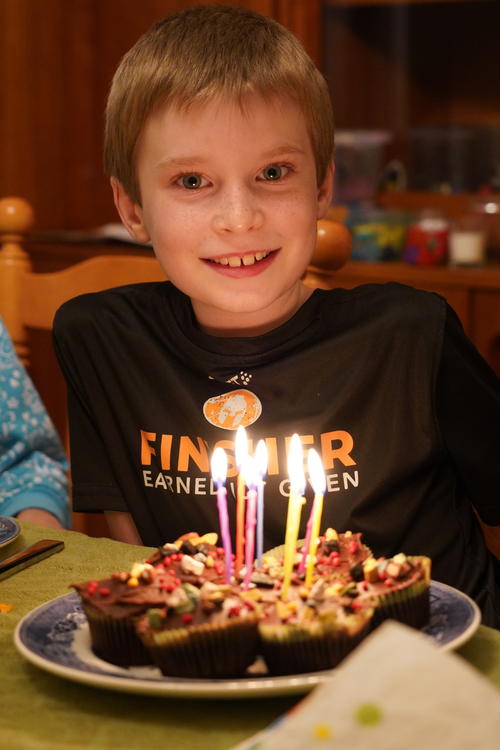 We started out the day with chocolate chip pancakes and grapefruit for breakfast.
Thursdays are forest school days, and Matthew and Ylan made maple syrup candy on the snow. It was delicious, I'm told.
In the evening it was time for a special restaurant without our regular waiter. Elizabeth invented the menu, which had a very loosely inspired by minecraft theme. In order to keep things simple we kept the menu short. This did not prevent the birthday boy (and cook) from ordering everything on the menu. As one does around here.
We finished up with presents in front of the fire. Matthew agonized over which presents to open and which to save for his birthday party with family on the weekend and was very pleased to open a new-to-him skateboard and a book from Auntie Mary.
You might also like
- Valentine's Day (Love Shack)
(0.337662)
- Happy Father's Day
(0.337368)
- Family Day
(0.336478)
- Matthew is Two!
(0.333807)
- Maria is 6, Tante Elfi and Sheep Shearing
(0.333333)
All