March 12, 2021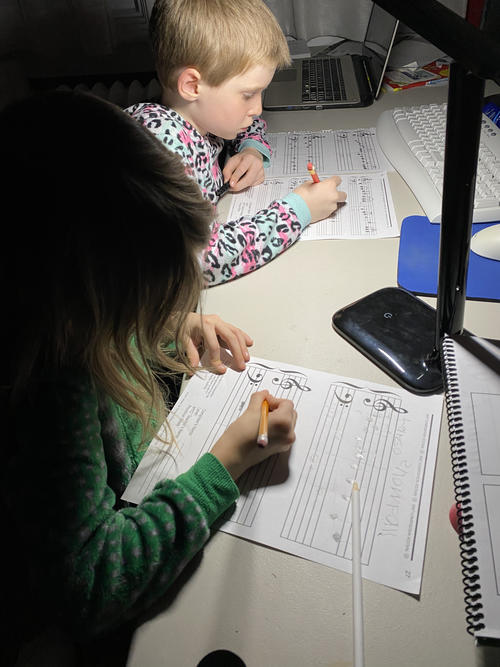 Matthew and Amelia had compositions to write again this year as part of MYC. Although the deadline was extended, as usual we ended up transcribing the notes from their rough draft to good copy in their own handwriting.
I'm very struck by how far Amelia in particular has come since last year. Matthew's composition this year was rushed as he didn't get motivated to compose anything of substance until I told him he needed to send it to Shana (!)
This year they were taught a composing technique where they picked their rhythm and notes independently and then put them together to see what happened. They finished their pieces at the last minute, in the dark (because we do flashlight Fridays during lent).
Both Amelia and Matthew had musical ideas beyond their ability to play (or perhaps more accurate to say beyond my ability to coax them into learning in addition to their regular pieces) so Elizabeth very kindly agreed to play them.
You might also like
- Elizabeth end of year concert
(0.365014)
- Pandemic violin lessons
(0.355463)
- Virtual Piano Recital
(0.352594)
- Cooking Class
(0.352547)
- Music
(0.350259)
All