March 13, 2021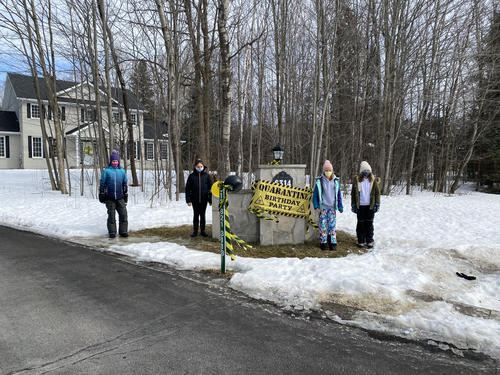 Elizabeth's friend Remi from karate invited her to an outdoor birthday party at her house. Remi lives far enough out of town that they can have a bonfire! Elizabeth and I spent a very pleasant afternoon out in the forest. They played socially distanced games while I watched the fire, then they roasted marshmallows, drank hot chocolate, wrote on the snow with bingo dabbers and made maple taffy.
The other kids spent the afternoon outside as well, pretending Michael was a little doggie.
You might also like
- First day of Holidays
(0.336484)
- More snow
(0.335391)
- Xander's THREE!
(0.329412)
- Family Day 2011
(0.325)
- Toronto birthday
(0.319224)
All