April 12, 2021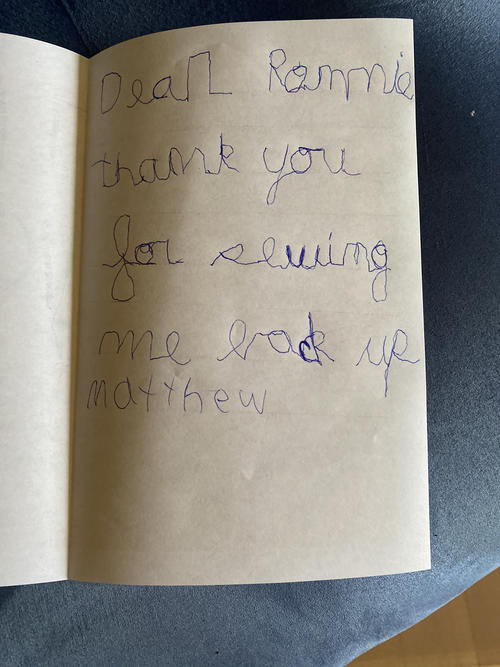 In the life's never dull files... The kids were playing nicely outside while we snatched a few moments to do some work. Apparently they were playing hide and go seek. Elizabeth and Michael were hiding (in a stinky garbage can???) and Amelia was counting. Amelia has been known to peek while counting, so instead of walking across the deck, Matthew decided he would climb around the outside of the railing. Let it be known that this behaviour has been observed before and it is NOT ALLOWED.
Long story short, my workday was abruptly cut short by much screaming and blood after Matthew fell off the deck and managed to acquire a rather gruesome puncture wound in the back of his thigh. I was super thankful for neighbour C who gave me remote advice from work(!) during the initial panic and for our neighbour R who came home from his day job as a plastic surgeon and without batting an eye put in six stitches!
I was so grateful to not have to spend my evening at CHEO worrying about potential Covid exposures and Matthew was really grateful he didn't have to ride to/from the hospital in the car or spend time trying to get comfortable at CHEO while waiting for the stitches.
Praise God for wonderful neighbours.
You might also like
- Apple picking
(0.377335)
- Grading for a brown belt
(0.37432)
- River Oak
(0.37407)
- Holy Saturday
(0.372671)
- Social Distancing: Day 5
(0.370824)
All