June 6, 2010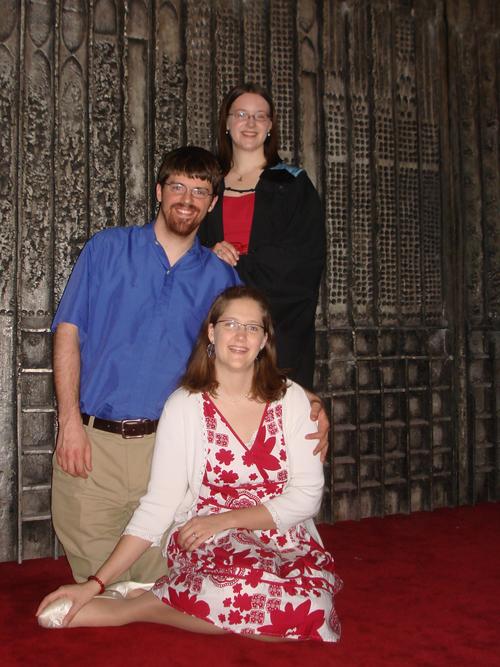 Auntie Janice is now officially a teacher a B.Ed. magna cum laude; I know this because Uncle Dave, Auntie Karen and I went to watch her graduate Sunday afternoon. Daddy and Elizabeth stayed behind for some serious playing.
We clapped, felt very sorry for the professors that have to sit through multiple ceremonies per day, day after day and plotted how we'd redesign convocation to make the whole thing more interesting. We had fun, but I have no regrets for skipping my own convocation.
Then we made Janice jump off various pieces of furniture on the third floor of the NAC in order to get interesting photos.
Needless to say we're very proud of all that Janice has accomplished. Congratulations!
1
On June 11, 2010 at 01:08 pm
Grandpa H
said:
We're very proud too :)
2
On June 21, 2010 at 09:33 pm
Janice
said:
Thanks, Sis! except... you didn't put any of the interesting photos on the blog, lol!
You might also like
- Big Day
(0.321489)
- Raclette
(0.32)
- Orange swimsuit please
(0.316456)
- Visitation and Recital
(0.314363)
- Cold weather activities
(0.314195)
All