July 11, 2021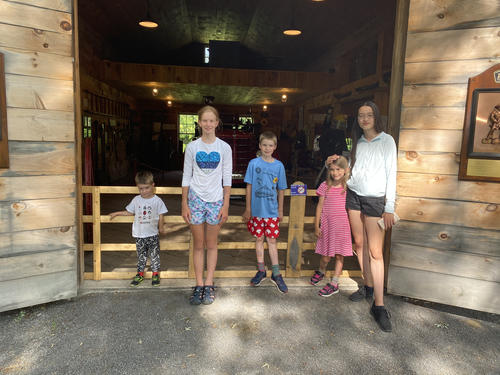 We're gearing up to do an old fashioned week next week, so we thought we'd go to Cumberland Heritage Village to do some research. Unfortunately I didn't realize that all of the demonstrations stopped at 4pm (the time we reserved). On the plus side, we basically had the grounds to ourselves.
There was a morse code challenge that we spent some time solving.
We had fun wandering around and looking into all of the buildings. Matthew enjoyed getting the turkey to gobble at him. One interesting thing Elizabeth noticed was that one of the houses had two stove tops! This was the house that was closest to our target era so everyone paid close attention to how it was decorated and organized.
You might also like
- Virtual School: Week 17
(0.325858)
- Santa at Cumberland Heritage Village
(0.32247)
- Waterskiing, fish and clams
(0.320215)
- Circus Camp
(0.31759)
- Easter Egg hunt
(0.314607)
All