July 23, 2021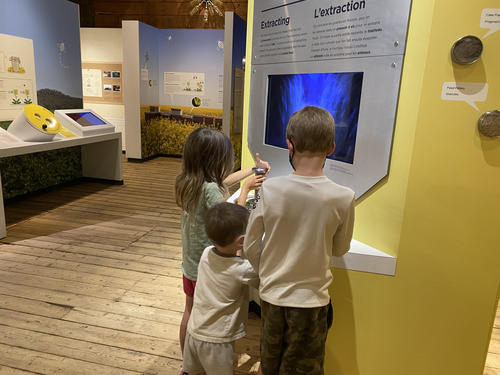 Circus camp week for Elizabeth, so the other kids got to go to the Agriculture museum and the Brewer park splash pad, and school this week was decidedly more on the summer fun side.
Elizabeth was lucky enough to be allowed to look after her friend's pet bearded dragon, chopping up fruit and veggies and feeding it crickets. She brought some of her siblings along to see once or twice but by the end of the week was able to do everything aside from taking it out for exercise by herself. She was a bit too nervous to pick up the lizard by herself hahaha.
Matthew invented a mad scientist game and investigated whether or not different kinds of soap made better bubbles. Amelia and Matthew also tried a new squirrel trap. I'm not entirely sure what they want to do with a squirrel, but I did verify that there was not any attempt to actually TRAP any animals - apparently it's more on the encouraging squirrels to hang out in specific locations rather than actually catching one.
I had an MRI midweek to check out my liver, which I'm happy to report is doing fine. I still hate IVs.
You might also like
- Christmas Break Homeschool
(0.366587)
- Hike in the woods
(0.363029)
- PD Day
(0.36209)
- Decision making study
(0.361927)
- Doors Open Ottawa: Barber Carving & Sculpture Inc
(0.361042)
All