July 25, 2021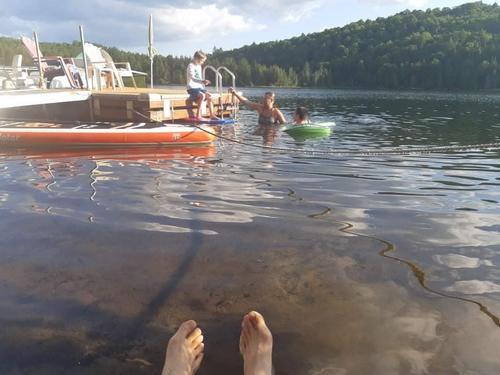 Matthew's forest school teacher Johanne invited him and his friend Ylan to her cottage! Lucky boys! There was hiking and fishing and canoeing and swimming and camp fires!
Sounds like Matthew had an amazing time and was really well behaved. He was super happy to get to hang out with his friend Ylan "even without a mask" and he always loves being with Johanne.
We were so lucky to have that forest school experience and we're kind of dreading the transition back to regular school. Johanne is retiring (again) and Ylan is going back to school or we'd seriously consider continuing on.
You might also like
- Jardin
(0.318284)
- Joanne
(0.309392)
- Home again
(0.305556)
- Spring in the park
(0.305118)
- Pandemic violin lessons
(0.304778)
All