July 31, 2021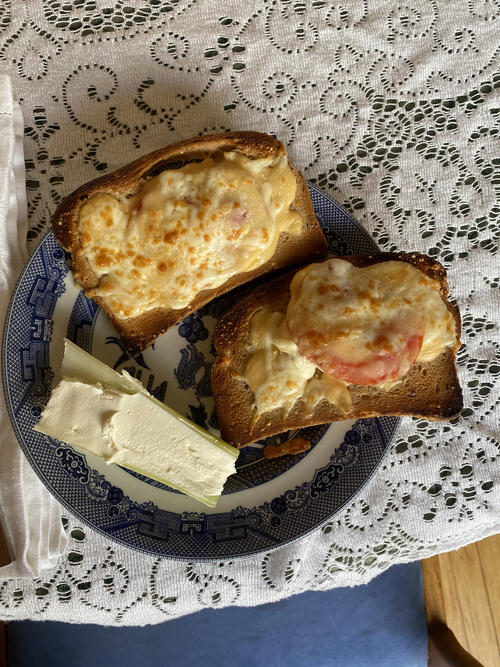 In July the most interesting food experiment we made was to try and eat 1920s style for old fashioned week.
This meant a cooked breakfast pretty much every morning as breakfast cereals had only just been invented.
Monday: Soft boiled eggs, bacon, toast for breakfast. Potato salad and grilled cheese sandwiches for lunch and boiled peas and carrots, ham and dinner rolls for supper.
Tuesday: french toast, ham and omelet for breakfast, waldorf salad and chicken salad croissant sandwiches, pork loin with potato au gratin for supper.
Wednesday: sausages, pancakes, strawberries and grapefruit for breakfast, derby hot browns with cream cheese filled celery sticks for lunch and tourtière and vegetables for supper.
Saturday: Baked beans, scrambled eggs, croissants, kohlbassa sausage for breakfast. Fried chicken for lunch.
A typical tea was deviled eggs, tea, cookies, tarts and Christmas cake.
You might also like
- School lunches
(0.283765)
- Silly Sock Week
(0.278032)
- Canada Day
(0.275261)
- Easter Sunday
(0.271992)
- Happy Easter!
(0.26799)
All