July 30, 2021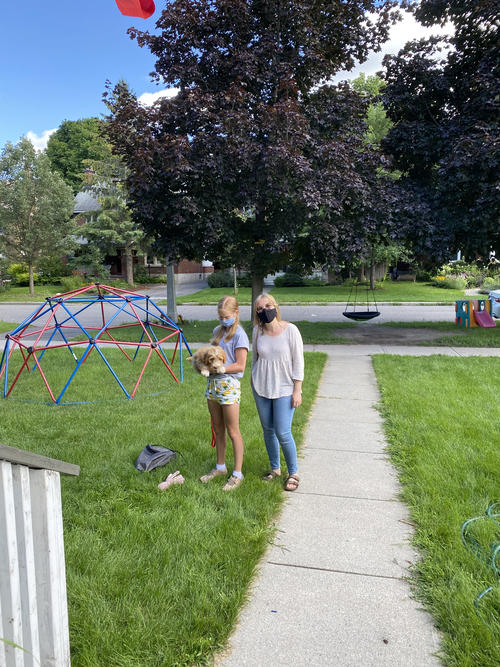 Elizabeth's godmother Rachel dropped by today with new puppy Freddy! Since the rest of us were sick (although getting better), I felt it better to keep the other kids indoors. They were pretty sad not to get to pet the puppy but Elizabeth had a great visit.
You might also like
- Graduation Day
(0.291536)
- Nora and Simon visit
(0.285714)
- Happy Birthday Rachel
(0.285714)
- Godmother Rachel is getting married!
(0.276224)
- Easter Egg Hunt
(0.272076)
All