August 11, 2021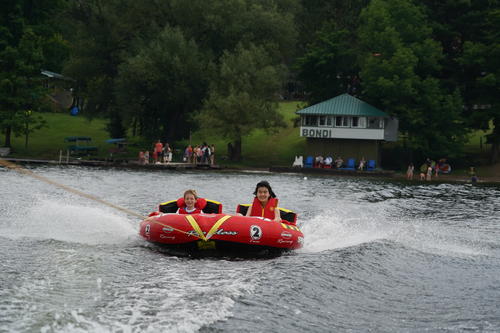 Tubing is back at the cottage hooray! We did three trips - Matthew and Maria, Me, Michael and Amelia, and Erika and Elizabeth.
Michael went tubing two years ago and more or less enjoyed the experience then, but he did NOT particularly like it this time around. He could hardly be coaxed to open his eyes and spent much of the ride demanding to get out of the boat. Amelia on the other hand enjoyed herself hugely and I felt a bit mean asking for the ride to be cut short.
The other kids all had a blast and can't wait to do it again next week.
You might also like
- Cottage Tubing part 2
(0.356998)
- Santa at Cumberland Heritage Village
(0.349716)
- Maria is orange-green
(0.345149)
- Cottage Days: Tubing and ponies
(0.341357)
- Pie Day #3
(0.328261)
All