June 17, 2010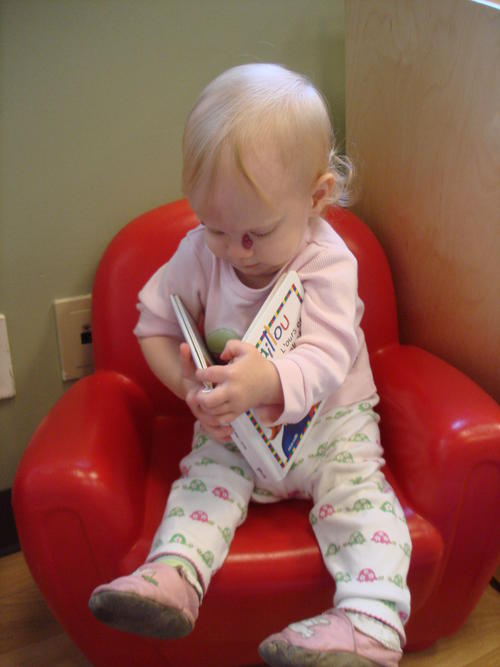 These days, Elizabeth loves climbing into chairs of all kinds, sitting back and chilling. It's about the only way she sits still. When faced with a room full of chairs she will point to each one in turn and go from chair to chair to chair (and back again sometimes). Many chairs she can now even climb onto herself. This greatly frightens her parents who watched her climb onto a chair right next to the dining room table and realized that the remaining distance up to the table top was far less than the distance from the floor to the chair. The other type of "chair" that she loves to sit on is the moving sort. We've borrowed a number of ride on devices from the OEYC toy library and she absolutely loves to ride around on them. Somehow the lion just seemed right...
1
On June 24, 2010 at 04:55 pm
Grandma H.
said:
Serious business. Priceless!
You might also like
- Kid Math
(0.342857)
- Cottage Days: Jack and Olivia
(0.336093)
- 10 days
(0.33578)
- Apple bowling
(0.333333)
- Waterskiing, fish and clams
(0.332724)
All