January 2, 2022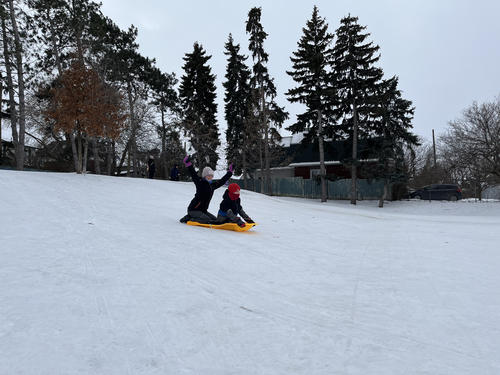 After church we headed outside to go sledding. The hills are pretty icy so we opted for our local "bunny hill", which although not an official sledding hill is great because it's very short (so even Michael can pull up a sled) and has no obstacles. Elizabeth was a bit spooked by the recent tragedy at Mooney's Bay where a child died sledding, so she was happy with our choice.
When we came back, we sipped hot chocolate (today's gift) in front a roaring fire while doing charades with Auntie Janice over zoom for her birthday.
In the evening Grandma Margaret came over for chinese and chocolate fondue.
You might also like
- Christmas Day 6: Sleepover day
(0.367041)
- Family time
(0.34087)
- Pink Eye
(0.334135)
- Uncle Dave
(0.33125)
- Grandma H
(0.330882)
All