May 29, 2022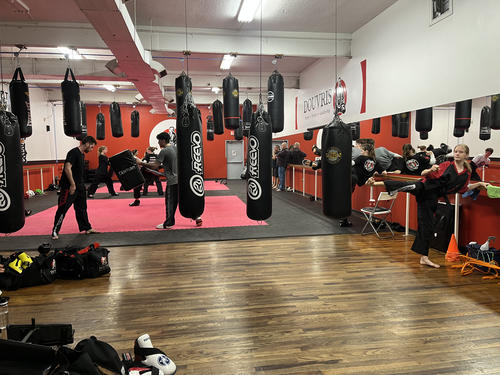 This was the last of the WKC virtual world qualifier series events in which one could accumulate points to earn a wildcard spot on the national team for the world championships in Ireland this fall. Elizabeth earned 1st in hard style forms, classical forms and traditional weapons. She only managed 2nd in extreme and creative weapons. Overall she finished the series:
1st in hard style forms
1st in classical forms
1st in traditional weapons
1st in creative weapons
2nd in extreme weapons
She was the top ranked Canadian in all 5 divisions thus earning the wildcard spot for the national team in all 5. As she had already qualified in everything except classical forms it was the only one that really made a difference. We were particularly blown away by the comparison to last year when she only earned a single 1st/wildcard spot. Way to go Elizabeth!
After the tournament (despite having run 12km and biked about 20 yesterday) Elizabeth decided to get in some training with the team.
You might also like
- Douvris WKC Virtual World Qualifier #5
(0.429054)
- Grand Slam WKC virtual worlds qualifier #4
(0.413295)
- WKC virtual tournament
(0.413043)
- WKC Virtual World Championships
(0.396899)
- WKC Nationals
(0.389877)
All