July 10, 2010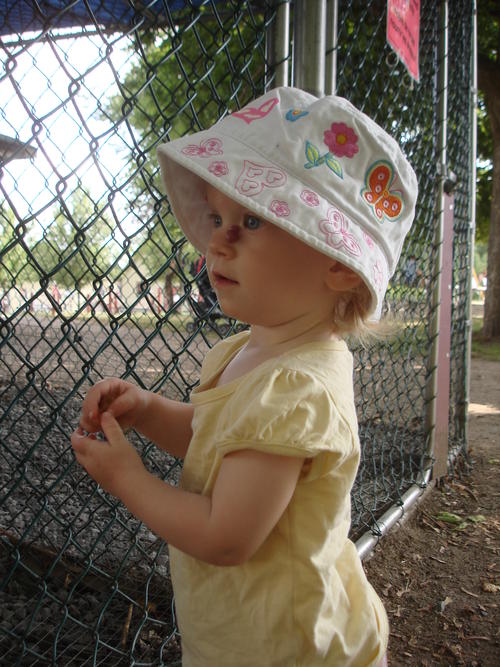 Close friend of the family Bruce Gordon passed away suddenly this week.
Bruce's funeral was a Catholic mass conducted mostly in Latin. We did have English cheat notes, but I confess I did lose my place a few times as the service did jump around a bit. Luckily the chants were familiar to me as an Anglican and I could figure out what was going on based on the tune! I was interested by how similar the service was to an Anglican service, although there are a lot of differences too. The homily was in English. Auntie Janice graciously offered to look after Elizabeth and Maria as we weren't sure how they'd behave and didn't want to take the chance of possible disruptions on such a solemn occasion. The service was very "smells and bells", complete with holy water and incense sprinkled over the coffin. By the end my eyes were streaming from the smoke.
After the service and burial we came home to rescue Janice who was completely exhausted. The little girls were pretty tired as well but although naps were offered they were apparently too interested in what the other was doing to succumb. We had lunch with Auntie Janice, Grandma and Grandpa J, Auntie Yukiko, Uncle Chris, Maria, Erika. Afterwards we went for a long nap.
Daddy wanted a longer nap than Elizabeth did, so the two of us headed out for milking time at the Agriculture museum. Elizabeth didn't want to leave at closing time, but the cows had headed home and so we did too.
You might also like
- Happy Birthday
(0.383661)
- Mommy denial
(0.374687)
- Family Day
(0.37415)
- Team Pound-It!
(0.373348)
- Happy Easter
(0.371204)
All