June 26, 2022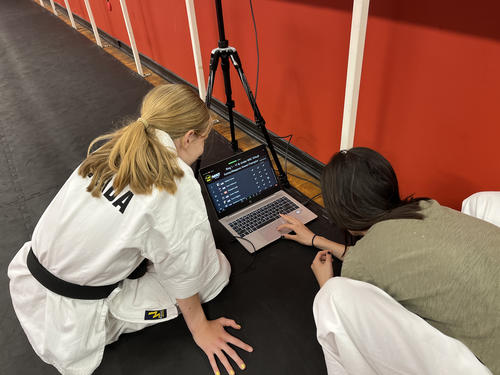 All of the competitors from the virtual qualifier series had the chance to compete one final time for titles and medals today. Gold medal winners would then have the chance to compete for one of two grand champion titles (under 17 and 18+).
Elizabeth had made some major adjustments to her classical kata after the judges ranked her lower than expected at nationals (apparently she had a few elements mixed between different styles of the same kata). She had of course only finished the last part of it the night before. Despite this she nailed pretty much everything and finished with 4 golds and 1 silver.
Gold is hard style forms, classical forms, traditional weapons and extreme weapons.
Silver in creative weapons.
Erika placed 3rd in hard style with an excellent performance.
Having gotten a number of golds Elizabeth qualified to compete in the grands with all the other 17 and under gold medalist (45 divisions). Sadly this meant waiting around for another hour or so while all the other divisions finished up. We ended up being the only ones left at the dojo with the girls huddled around the screen watching the various other divisions while they waited. Elizabeth could choose any one division in which she won gold to use that form for the grands. She chose to do her classical kata and didn't end up placing in the grands but it was still a great experience. She said in retrospect her extreme bo probably would have been a better choice for a mixed division like that.
Overall a very strong finish to a great virtual season.
You might also like
- Grand Slam WKC virtual worlds qualifier #4
(0.45925)
- WKC Provincials
(0.441574)
- WKC Worlds
(0.438889)
- Plowden 2021
(0.405319)
- WKC World Championships 2022
(0.404031)
All