July 10, 2022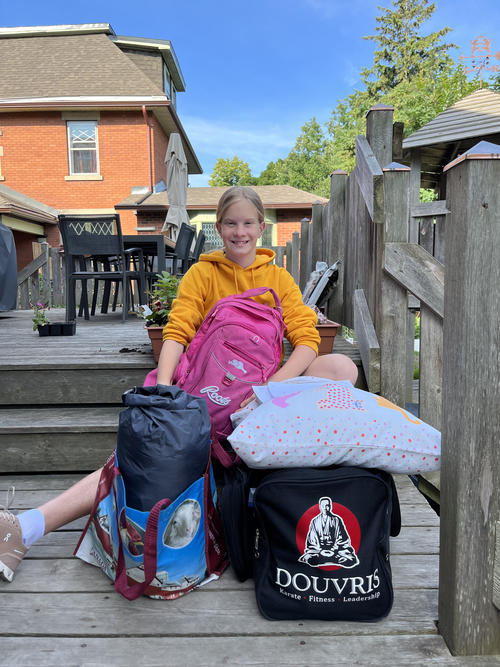 Sleepaway camp was very formative for me as a child, so I really wanted Elizabeth to have that experience before she was too old to be a camper. Rebecca was camp director at Cairn, and my cousin Lauren and Donna's kids go there. As Elizabeth and Lindsey get along well, we thought that it might be more fun and easier for them to go together!
This week the camp session is called "Tracks" which means that the campers get to choose a "track" of activities. Apparently Elizabeth has chosen the water track, with swimming and canoeing and such things. I am looking forward to finding out more details!
We left Ottawa immediately after the triathlon as planned, and drove directly to Baysville.
You might also like
- Covid
(0.342155)
- Extended family Christmas
(0.339791)
- Swimming
(0.336013)
- Fish
(0.331126)
- Nora and Simon
(0.33042)
All