August 30, 2022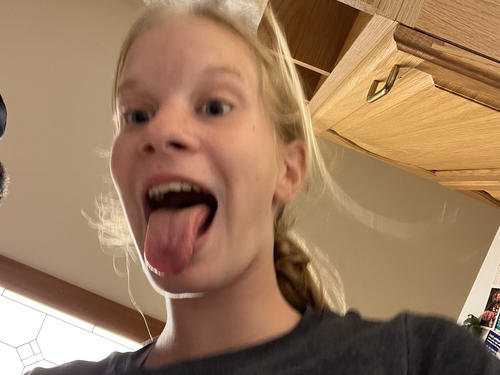 Elizabeth, Matthew and Amelia are all back to school today.
Matthew was pleased to learn that best friend Leo was in his class again. They have been in the same class every year since kindergarten (including the virtual pandemic year). Brendan and I were less pleased with the teacher assignment as she was one of two teachers in the school we had at one time vowed never to inflict upon one of our children again. This teacher had been the elementary school music teacher, and quite aside from feeling that the music instruction was lacking, there was a lot of yelling. Matthew in particular does not tolerate yelling. We are still planning to give her a chance because I have friends whose kids had her as a teacher last year and they reported that she's a pretty good teacher and that there was no yelling. I'm hoping that the problem was she does better with a small consistent group of students. She is highly regarded as the choir director for the school, so that suggests she's capable of teaching music. Her daughter is also Elizabeth's private violin teacher (and all her kids are extremely talented musicians), which supports that conclusion as well. Anyway, we'll see. Matthew reported that the teacher is a bit louder than he likes but that overall it was fine. However, he also came home with one of the worst migraines he's ever had, collapsed into bed and went to sleep for the night. So not the best start.
Elizabeth got a ride to/from school with her friend Bianca. She was pleased to report that she likes all her teachers. Apparently this year they still seem to mostly have all the same students in each class, but they move classrooms and teachers for every period. Elizabeth says the best thing is that her new classrooms have a cool desk that flips up into a white board. Her main teacher is M Prévost. Another difference between seventh and eighth grade is that they have recess before lunch instead of lunch before recess. She says this will take some getting used to and she's not entirely sure whether she approves. Elizabeth's class has eight out of 24 students that share a name. Two Olivias, two Colins, two ___ and two Elizabeths. She goes by Eli though at school so it wasn't a conflict. Apparently roughly half the class is still wearing masks. She says of the kids from her class last year, everyone (even the ones she passes in the halls) are still wearing their masks, so clearly last year we lucked out.
Amelia came home telling me that the photo that I showed her of her teacher was the wrong one because her teacher has red hair. I don't actually remember showing her any photos so I was confused about this. She was worried about this teacher but "I discovered that she's actually nice". She also has a good friend Josephine in her class.
You might also like
- Virtual school: Week 4
(0.444162)
- Virtual School: Week 37
(0.44381)
- Orchestre
(0.441638)
- Virtual school: Week 5
(0.440925)
- MYC
(0.436111)
All