September 25, 2022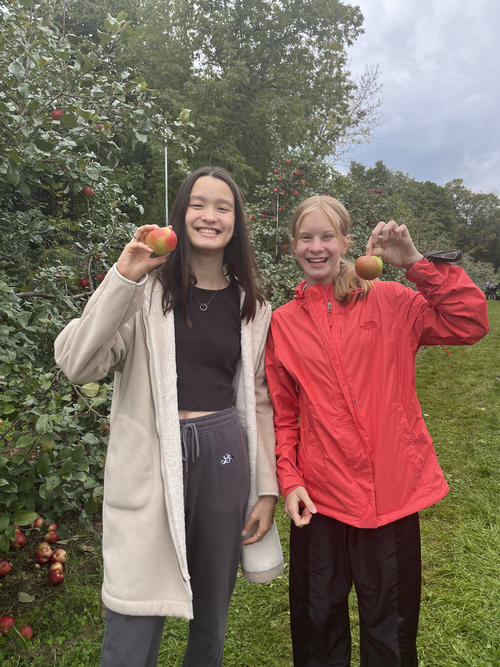 We were supposed to go celebrate Xander's birthday in the park but when it was cancelled due to weather and colds I suddenly realized that it was probably now or next year if Elizabeth wanted to go apple picking.
Grandma Margaret kindly drove us to the dojo where Elizabeth and Erika were doing training and then our family plus Erika went to Mountain Orchard. We picked Honey Crisp apples, which were tasty but possibly wormier than we like. It was raining so no ladders, but there was enough fruit within reach.
At first there was some debate about whether to do the corn maze. Matthew pointed out we could "cheat" by climbing the observation deck. So we decided we would do it. After an aerial observation we were ready, but after a few minutes it was clear that you couldn't see the entire thing from the observation deck. Uh oh! Then we came to a fork in the corn maze. Erika wanted to go one way and Elizabeth was convinced the other way was better. So we split up. I followed Erika, which turned out to be the wrong decision. We had to cheat by cutting through the maze to get back to the center. Then we were careful to follow the OTHER path and found our way out almost immediately to a triumphant Elizabeth.
You might also like
- Apple Picking Reprise
(0.378844)
- Canoeing
(0.371094)
- River Oak
(0.359102)
- Apple picking
(0.358896)
- Ski Show and Douvris Halloween
(0.358613)
All