July 15, 2010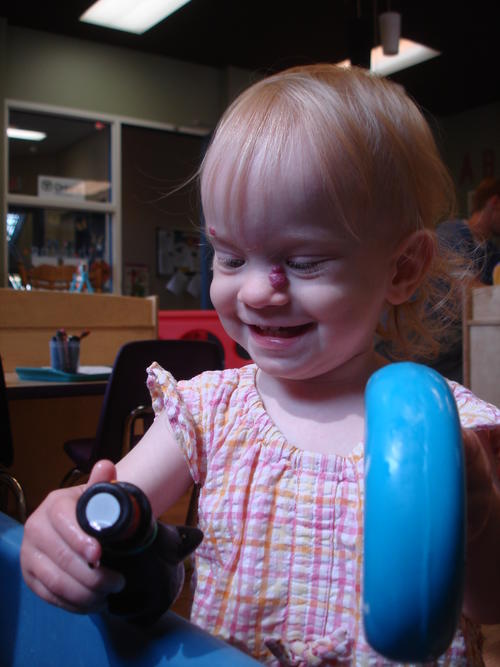 When she plays, she plays hard.
When she sits, she sits loose.
When she thinks, she falls asleep.
(hee hee)

Elizabeth can now climb up the baby slide and go down head first. Sometimes she goes down feet first for variety, but usually doesn't quite manage to get both feet straight in front of her before gravity takes over.
You might also like
- Two stripes
(0.296386)
- Running
(0.286908)
- Big baby in carseat
(0.283976)
- Bear hiding
(0.279891)
- I'm not sleepy
(0.27853)
All