October 12, 2022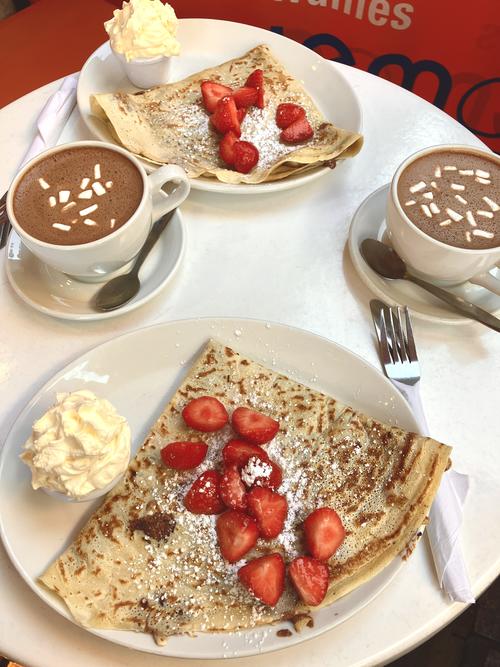 Over the course of our trip we encountered a wide array of food like substances. Overall it was all pretty good. We did find that there were perhaps too many meals with fries (some of which would definitely not win any awards) but most of the food was quite tasty if different from what we are used to. Elizabeth found the water tasting different in every place we visited very disconcerting. Her favourite meal was the strawberry crepes we had for breakfast one morning.
You might also like
- Festival of Quilts
(0.32807)
- Sitting unassisted?
(0.326172)
- Ski
(0.315346)
- Crystal Gardens
(0.309278)
- Epiphany
(0.308725)
All