January 4, 2023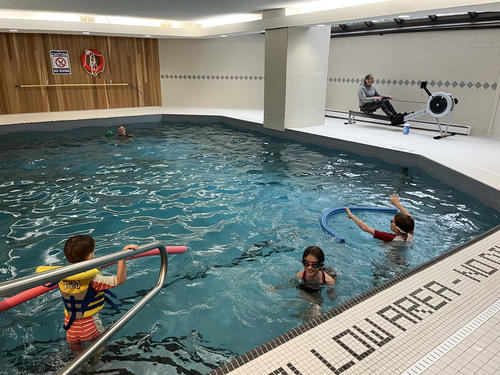 I took an hour out of my work day to take the kids swimming at Grandma's. Amelia has made a lot of progress and spent most of the time swimming without any assistance.
I did make her wear a life jacket when I got out with Michael to shower and change; better safe than sorry!
Michael was as happy as a clam swimming around in his life jacket and noodle. Once he got cold after about twenty minutes he was done so we ended up getting out after 25 min
It was also art day, but we didn't really get around to opening presents until later in the day so we deferred drawing things to another day. The older kids got whiteboard markers and the girls got whiteboards.
You might also like
- Canoeing
(0.338323)
- Lac des Loups
(0.332237)
- First swimming pool
(0.330948)
- Telephone
(0.330404)
- Matthew's christmas concert
(0.329545)
All