January 12, 2023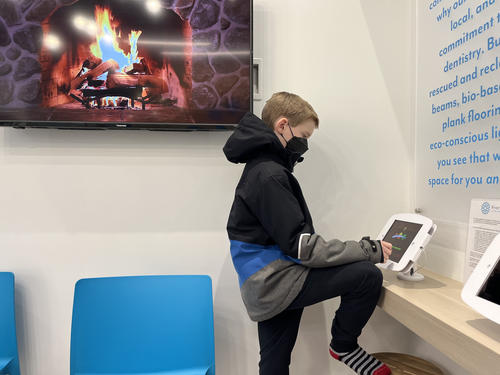 Matthew and Amelia both had dental appointments today in order to get cavities fixed in their teeth (sob). Very thankful to have dental insurance!
I was worried about Matthew because he is rather needle phobic. However, both Amelia and Michael spoke very positively about their experiences getting fillings and Matthew himself was looking forward to the vibrating chair and hoping for the minecraft video room.
The dentist thought maybe she could get away without freezing altogether, but in the end she did do some. Matthew said he wasn't sure why they called needles "sleepy juice" but it wasn't too bad.
She was very complimentary about both Matthew and Amelia, calling them super cooperative and very good kids.
Since they were both frozen we didn't send them back to school but let them play games until the freezing wore off.
You might also like
- Dentist
(0.395561)
- A week of appointments
(0.378342)
- Roses and Thorns
(0.348252)
- Ottawa Storytellers Festival
(0.343499)
- Dentist again
(0.340194)
All