February 2, 2023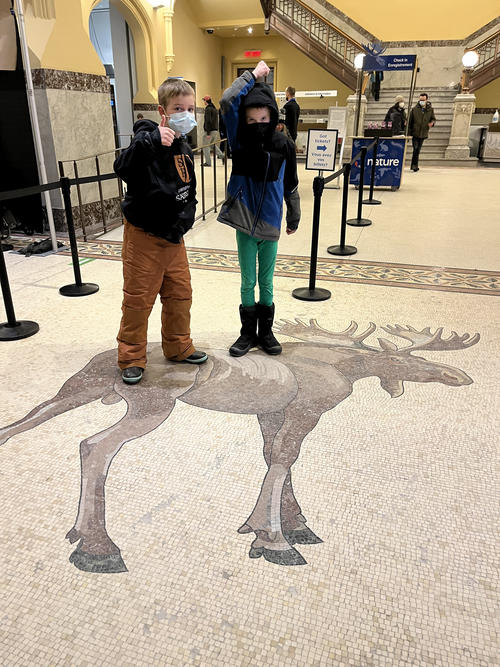 Matthew's friend was going to the museum of Nature this evening, so after Michael was in bed and Amelia at brownies we went to join him.
The boys had a real blast, especially seeing the owls for the first time and getting to check out the tidepool exhibit. I was amused to discover that the arctic exhibit is a lot bigger than we had really noticed before - the kids usually hyperfocus on the lights broadcast on the ice and we've never investigated any of the rest. Matthew was very surprised to find an entire section with animals and art. (It's very interesting by the way, highly recommend)
The kids were a bit reluctant to leave at closing, but I suggested we should get moving "before we get locked in". After that they motored, even though I clarified that I was joking.
You might also like
- Museum of Nature
(0.365419)
- Ultimate Dinosaurs
(0.346535)
- Baby animals
(0.34609)
- Field trip to Agriculture museum
(0.343704)
- Bus and train adventure
(0.342065)
All