August 5, 2010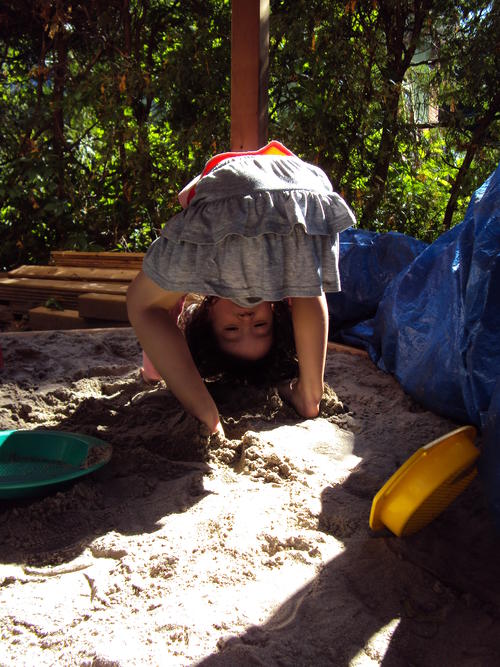 I used to think that if one child was a lot of work, two must be double the trouble...
Watching Elizabeth and Erika play together, I've realized that kid math doesn't always work like that. The two of them are a great combination - they just love to be together and as a result entertain each other extremely well. We do have to keep an eye on Erika as sometimes she forgets that Elizabeth is still a baby and can't do all the things that Erika can.
Auntie Yukiko asked Erika why she doesn't play like that with her sister Maria, and apparently Elizabeth is just more fun because she walks and talks. So it will be interesting to see how the sister and cousin dynamics change when Maria starts walking!
When it came time to take Erika and Auntie Yukiko home from their visit on Monday, Erika said: "Oh Elizabeth, I'm going to miss you soooo much." Hugs and Kisses all around, but Elizabeth was so upset over the departure that we ended up letting her come along for the ride even though she was covered in sand.
You might also like
- Come Sing Messiah
(0.37037)
- Grading for a brown belt
(0.369718)
- Baby!
(0.369532)
- Sleeping Beauty
(0.368715)
- Rainbow Camp
(0.368576)
All