February 5, 2023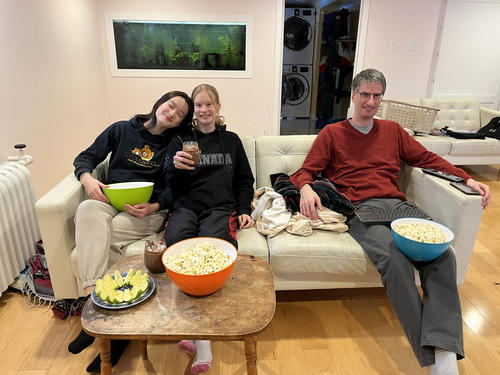 I thought a quiet afternoon was in order, so we invited Erika over to watch the second Lord of the Rings with us (we're still working on last year's "New Year's Resolutions" lol) The younger kids were very happy to veg out on screens all afternoon while we watched "ooga loogas". Unfortunately we didn't get started as soon as we had hoped. By the time we'd picked Erika up after karate and made snacks it was almost an hour later than I had hoped. Elizabeth missed going to youth group and everyone was very late for dinner but it was still pretty fun.
You might also like
- Misty Moisty Morning
(0.33713)
- New Year's Day
(0.335526)
- Easter Egg hunt
(0.334507)
- Vera, Astra and Magnus
(0.328413)
- Christmas Day 7: Happy New Year!
(0.327787)
All