February 10, 2023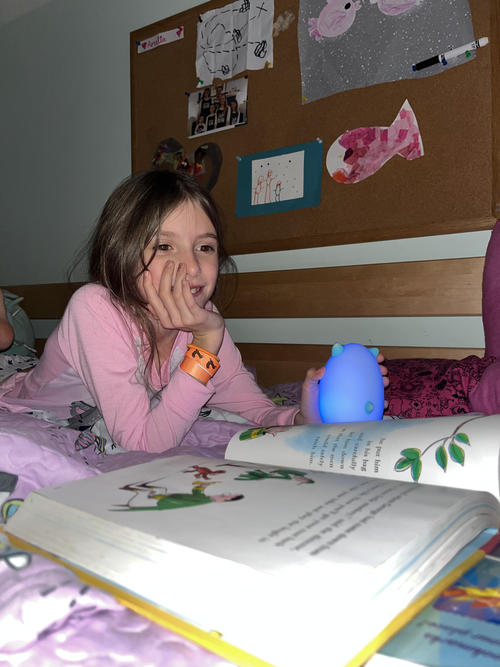 At seven and a half, Amelia loves reading. She likes Téa Sisters and is devouring Harry Potter. We were reading together every night for a while, but Amelia recently started telling us she'd rather "just read by herself".

At school she and her friends invented their own "cellphones" which consist of numerous small pieces of paper, each of which represent their favourite apps. She has a "photo" app, Minecraft etc. When they aren't adding apps to their phones, they collaborate to create comic books together.
She likes to play games on the iPad with Matthew and Michael, and the three of them often hang out in his room chatting about the various things they are creating in Roblox or whatever game of choice they are using. Amelia and Michael play well together often, assuming that Michael is in the mood to follow instructions as Amelia has definite creative vision for her plays and gets frustrated if he doesn't play along.
She still likes to set up intricate scenes and invent elaborate stories, especially with Lego and playmobil.
If we want her to sleep well, we need to make sure we check her bed for contraband. As Brendan noted "Last night when I went to get stuff out of Amelia's bed there were multiple flashlights and about 20-30 books hidden throughout." Sorry dear. She definitely comes by this honestly.
You might also like
- Advance Polls
(0.419828)
- Bus Guard
(0.395405)
- Now we are six
(0.359091)
- Back to preschool
(0.353523)
- Amelia is 5 months
(0.340038)
All