March 18, 2023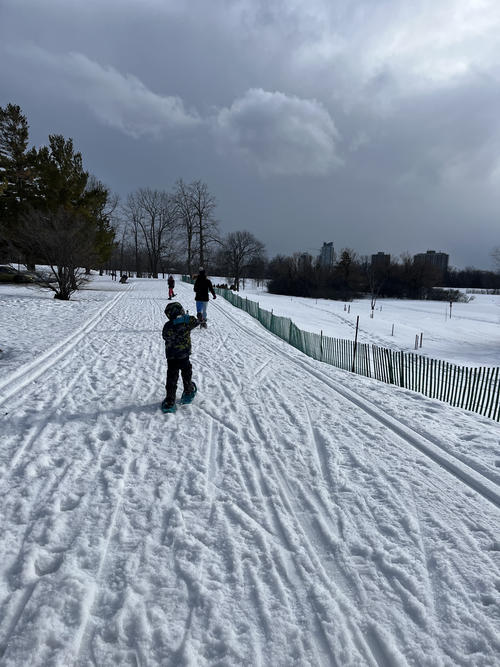 We hadn't gone snowshoeing yet this year, so we grabbed our gear and tossed it into the car.
Matthew was still a bit under the weather and didn't want to go snowshoeing so we left him home alone (by request). We loaded both skis and snowshoes because we weren't sure what the conditions would be like. As it turned out, the trail had been groomed between Remic Rapids and the Kichissipi Woods and the ski conditions were excellent. Brendan thought it looked "too icy" for him though.
After a short(ish) snowshoe with some unorthodox technique by eldest, we went back to the car to change to skis. That's when I discovered we'd accidentally left Elizabeth and my ski boots at home. Boo.
You might also like
- A ski to the bears
(0.366864)
- Halloween skating
(0.34)
- Olympic skater
(0.339315)
- Family Day
(0.333333)
- Ski
(0.332293)
All