April 1, 2023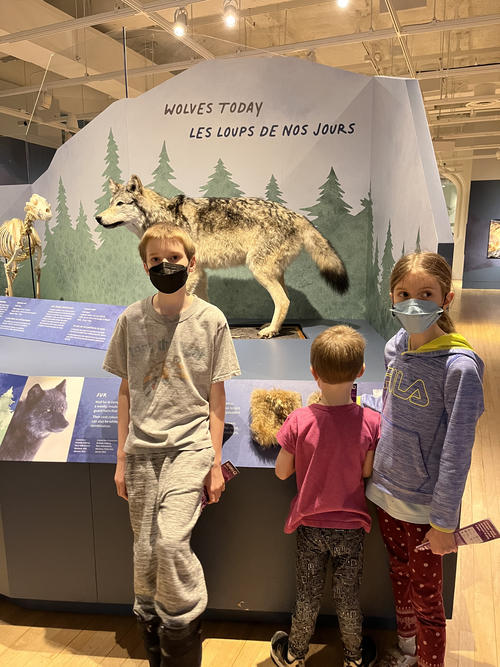 I wanted the kids to get some exercise and not spend the entire day on screens, so we brainstormed ideas.
I suggested we could go for a walk or to the park, but that was "too boring". Matthew countered with going to Flying Squirrels. I pointed out it would be a two hour walk one way as the car is in Brampton. They suggested maybe there was something closer.
I suggested the Museum of Nature and Michael was immediately enthused. So we walked to the Museum of Nature and spent a couple hours there and then walked home.
We spent some more time in the arctic exhibit and I learned that there used to be camels in Nunavut. We checked out the new wolf exhibit, were sad to discover that the loon stuffy is no longer available to play with in the bird sanctuary, saw the mammals, the bugs and the dinosaurs.
You might also like
- Museum of Nature with Leo
(0.35461)
- Museum of Nature reprise
(0.343096)
- Angie 2015
(0.324812)
- The dinosaur museum
(0.322963)
- Ultimate Dinosaurs
(0.315876)
All