August 26, 2010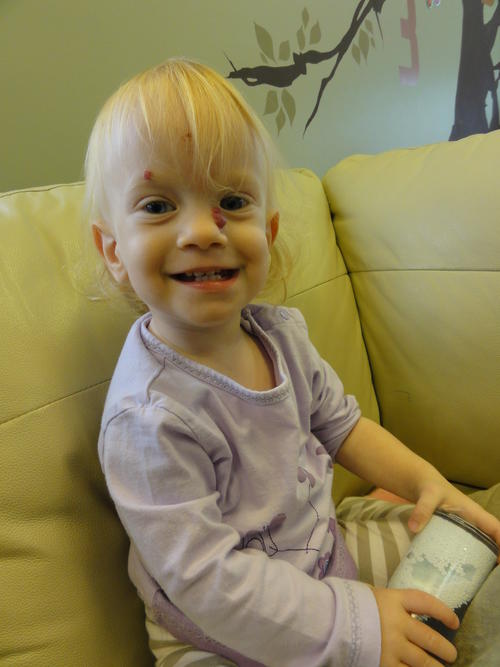 Is the development of a special smile for the camera considered a developmental milestone?
1
On September 2, 2010 at 02:51 am
Stephanie
said:
So cute!



Our almost-18-month-old has a "camera smile" already too. :)
2
On September 3, 2010 at 11:53 pm
Auntie Janice
said:
Considering it's been combined the immediate tendency to freeze and say "cheese!" whenever a camera is pointed in her direction... I think it must be!
You might also like
- Home Depot
(0.232877)
- End of music
(0.195313)
- Godmudder Rachel
(0.191919)
- Rachel is 30
(0.179894)
- Nana Nana Boo Boo
(0.177083)
All