March 10, 2009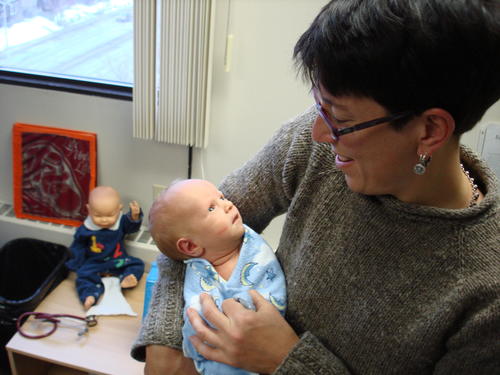 First family outing today (and first time I've been downstairs since coming home from the hospital)!
We went to visit midwife Kim who checked Elizabeth out thoroughly and pronounced her back to her birth weight (2890 grams!) This is great news - it means Elizabeth is doing well and we can now let her sleep during the night until she wakes up instead of waking her up every three hours to feed!
Kim was very pleased with me for following instructions to take it easy, and reminded me that I should continue to do so for at least another week as it will help speed up my recovery.
You might also like
- First bath; meeting Erika & Auntie Yukiko
(0.353242)
- Can we really go out without her?
(0.334559)
- The Dentist
(0.330171)
- Home
(0.327298)
- Last midwife appointment
(0.324138)
All