September 12, 2010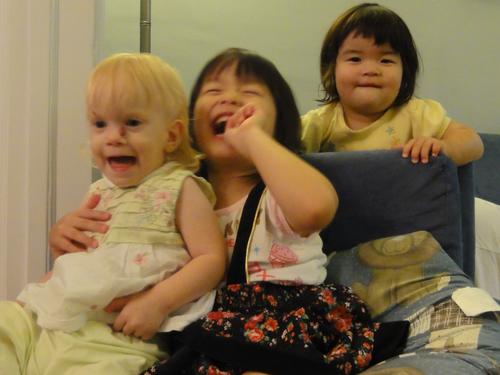 On Sunday Uncle Dave and Auntie Karen came for lunch. Elizabeth showed Auntie Karen her playhouse, and Auntie Karen showed Elizabeth her ipod.
Then we headed to Sunnyside to help Auntie Yukiko paint Erika's dark green room ballerina pink. The babies didn't get to help, but we did let Erika finish off the last section of wall.
You might also like
- A hard day's play
(0.305699)
- Museum and Birthday
(0.305556)
- Brownies
(0.304487)
- Ready, Set, Pack!
(0.304094)
- A quiet house
(0.300613)
All