October 5, 2010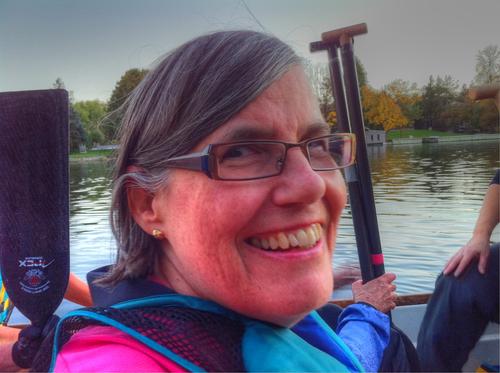 Grandma J brought Mommy dragonboating for "family night" on the last day of the paddling season, which meant that Elizabeth went to bed with Daddy for the second night in a row.
Elizabeth goes to bed quite peacefully for Daddy the first night, but every subsequent night without Mommy she complains a little bit more and tends to be a bit clingier the next day. Mommy thinks this is a pity because skipping the bedtime nursing session means fewer washroom trips in the middle of the night.
Or maybe Mommy just slept much more deeply after the dragonboating... It was fun, but extremely good exercise. And I'm told that they went very easy on us for family night!
You might also like
- Smiley Face Pancakes
(0.322169)
- Sheeple
(0.314338)
- Dragon boating
(0.310757)
- Maria's first swim
(0.310219)
- Auntie Joanne came to visit
(0.307309)
All