October 3, 2010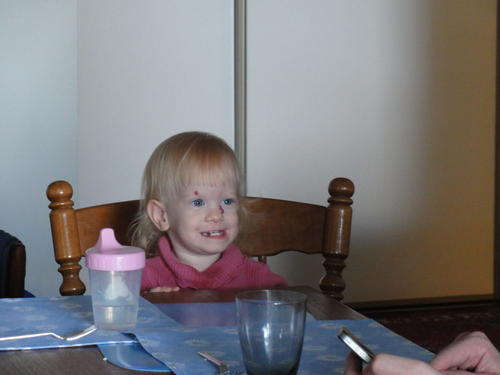 We all got together at Grandma and Grandpa J's for palatschinken and sachertorte in honour of Brendan's birthday.
Elizabeth has had a lingering cold for the last week so we didn't make it to church but instead we went for a walk and enjoyed the unusual fall sunshine (it's been raining and raining and raining).
After our walk I tried a nut free version of Nutella for Dave. I thought it was pretty good, especially considering it was sugar free too!
You might also like
- Elizabeth's christmas concert
(0.308772)
- Epiphany
(0.308682)
- Happy Father's Day
(0.306189)
- Party day
(0.305355)
- Christmas Cake 2012
(0.304511)
All