November 10, 2010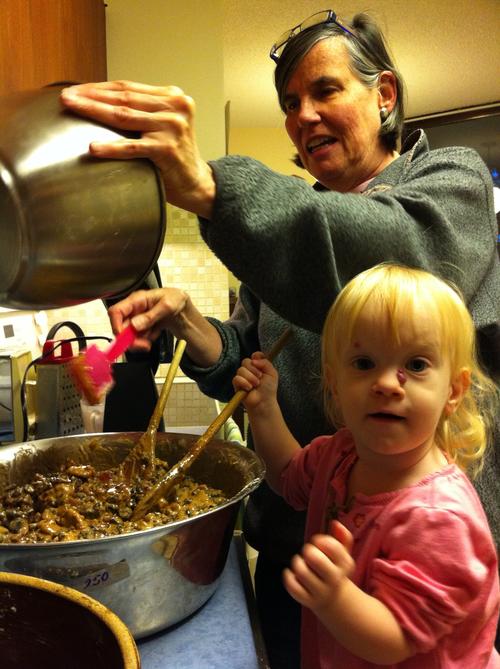 Grandma J and I have made Christmas cake every November 11th for years. This year I had a meeting on November 11th, so we made our cake a day early.
Elizabeth helped for the very first time. Grandpa J helped too, by keeping Elizabeth out of the kitchen at critical moments. Elizabeth is fascinated by knives and cutting things, so she really wanted to help chop the dried fruit. Grandpa even took her on his famous "tour of the condo carpets". They rode the elevator to every floor and admired each of the Oriental carpets in the hallway.
1
On November 19, 2010 at 09:47 am
Grandpa H
said:
That has to be about the best smile I've ever seen!
2
On November 19, 2010 at 09:52 am
Grandma H.
said:
Can't wait to try it!
You might also like
- Christmas Cake
(0.32244)
- Christmas Cake 2012
(0.318637)
- Maria is 6, Tante Elfi and Sheep Shearing
(0.300184)
- 12 Days of Christmas: Boxing Day
(0.3)
- Teacher gifts
(0.299632)
All