February 28, 2011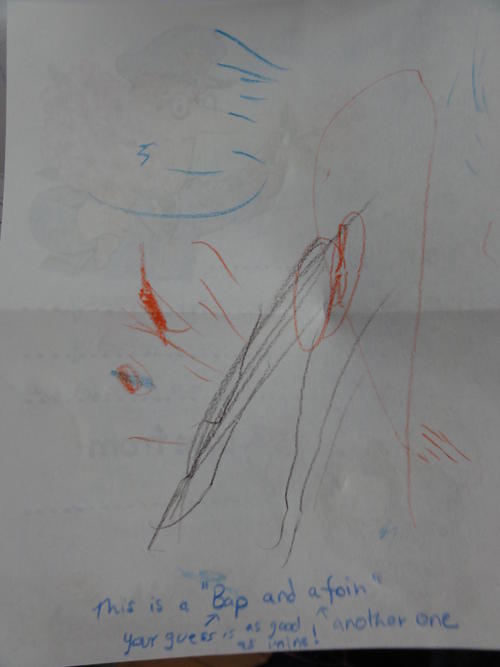 Taking after Grandpa J Elizabeth has started singing Happy Birthday to herself at every opportunity. She has even decided that this is so much fun that we should all sing happy birthday to each other pretty much non-stop... Breaking her birthday up across two days may have helped prevent present overload but it appears to have some unintended consequences.
As for the presents, this morning Elizabeth saw a gift bag sitting unopened and promptly walked over to it and started pulling things out. She thoroughly enjoyed finding her "English Doggie" inside and played nicely for a few minutes pretending that the doggie was nibbling on her finger. Then just as abruptly as she had charged over to the bag she was done and announced "more!". Oh dear. We did have one more present (small pots and pans for her play kitchen) but we kept it for the evening.
1
On March 3, 2011 at 02:30 pm
Grandma H.
said:
Happy birthday to our little sweetheart! What a wonderful birthday you planned for her. Is she still singing?
2
On March 5, 2011 at 10:43 am
Mary @ Parenthood
said:
Oh yes! And she's got us singing too! We sing to her bears and to "Lizbeth" several times a day. Then we turn out the lights and pretend to blow out the candles. "Try Again!" says Elizabeth and we start over again!
You might also like
- Twelfth night
(0.332149)
- It's for you
(0.324409)
- Rock Smash Hike
(0.323404)
- End of an Era
(0.321652)
- Roses and Thorns
(0.320442)
All