March 13, 2011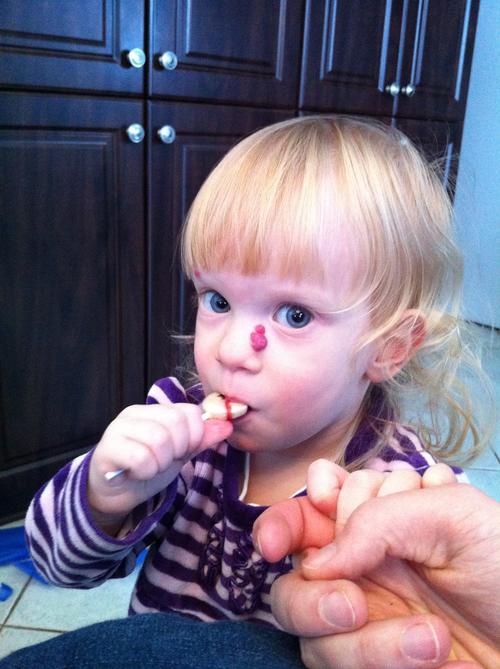 Elizabeth was showered with birthday gifts from dear friends that we visited recently.
This is how Elizabeth came to have her first lollipop; a special guaranteed gluten free organic one by YummyEarth and imported from Kingston.
1
On March 15, 2011 at 10:54 pm
Stephanie
said:
I LOVe her little pixie haircut. Did you do it yourself?
2
On March 17, 2011 at 11:35 pm
Mary @ Parenthood
said:
My husband did! Basically took the scissors straight across.
You might also like
- Blueberry Picking
(0.296296)
- Ryan and Rebecca's visit
(0.282132)
- Happy Birthday Rachel
(0.280936)
- Happy Birthday Grandma J
(0.268722)
- GNAG Halloween Party
(0.268382)
All