January 5, 2013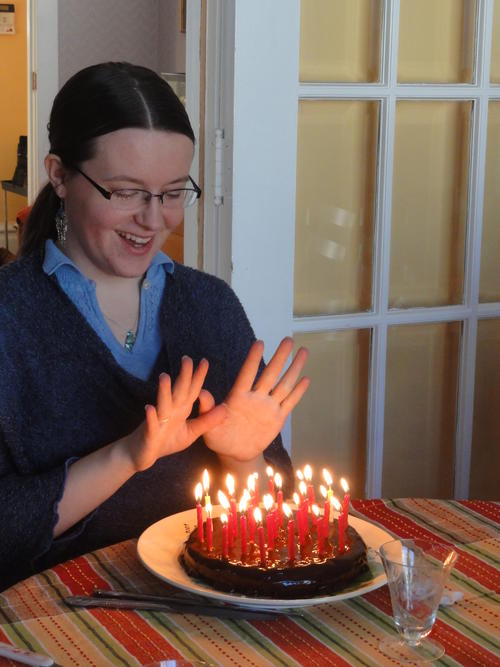 Auntie Yukiko, Maria, Grandma and Grandpa J, Uncle Dave, Auntie Yukiko and Xander and our little household joined Auntie Janice to properly celebrate her birthday this afternoon.
There were fajitas. There was flaming flourless chocolate cake (plus chocolate ganache, plus whipping cream). There was Ticket to Ride.
Then the girls went and burned off their excess sugar in the snow. Even after everyone else went home, Elizabeth stayed outside playing until long after dark.
1
On January 7, 2013 at 12:14 pm
Auntie Janice
said:
There was also breakfast in bed, an adorable copycat, carnations, family... It was awesome. Thanks, everyone!
2
On January 7, 2013 at 04:28 pm
Grandpa H
said:
Auntie Janice is obviously a very special auntie - as well as a very special daughter! :)
You might also like
- Uncle Dave
(0.325)
- Museum and Birthday
(0.314578)
- Uncle Dave and Grandpa's birthday
(0.314286)
- Grandpa J's birthday
(0.306695)
- Happy Birthday Daddy
(0.306581)
All