April 12, 2011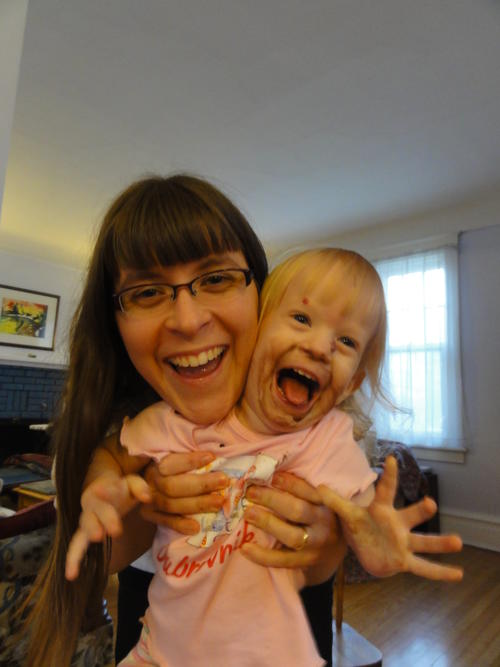 A while ago Elizabeth and Maria were eating pancakes and Maria ended up with chocolate with all over her face. Elizabeth thought this was the most hilarious thing ever, so we told her to go and look at her own face in the mirror. She nearly fell over laughing at her "chocolate face".
Ever since checking whether her face is "clean" or a "chocolate/pasta/icecream/whatever face" has practically become a suppertime ritual.
1
On April 22, 2011 at 04:22 pm
Grandma H.
said:
I just love the way that certain things tickle her funny bone; Elizabeth just has a wonderful sense of humour!
You might also like
- Last sail of the season
(0.317708)
- Misty Moisty Morning
(0.301266)
- Maggie's birthday pinata
(0.299603)
- First Canal Skate 2013
(0.294466)
- Packing Snow
(0.293671)
All