April 15, 2011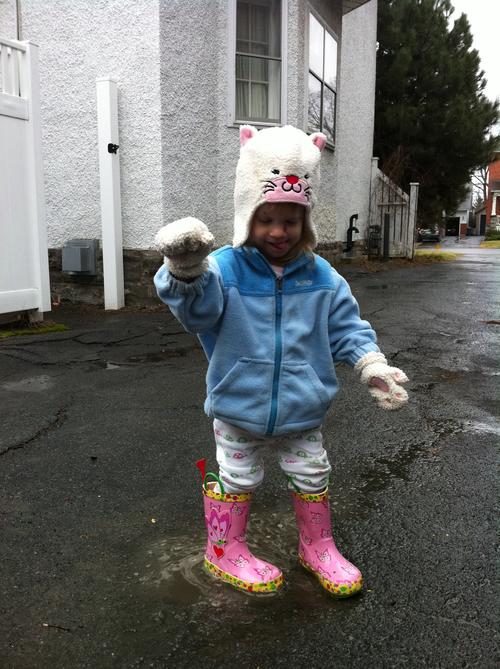 Guess who is as pleased as punch with her new footwear?
She didn't even care that she was being pelted with hail mixed with sleet; just wanted to test them out in the biggest puddles she could find.
1
On April 22, 2011 at 04:29 pm
Grandma H.
said:
New boots don't come any nicer than those! Beautiful pink with green handles.
You might also like
- First smile
(0.358423)
- Decorating
(0.353448)
- Curly hair
(0.346154)
- Snow
(0.344595)
- Fat Lip Poem
(0.340984)
All